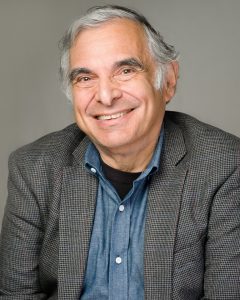 Partner
mgold@smithgreen.com
Over the course of more than 40 years of practice, Mark has represented and counseled businesses ranging from entrepreneurial start-up companies to more established clients in the manufacturing, museum, service, tourism, and nonprofit sectors. He has worked with and represented banks and venture capital providers and companies being financed. He has assisted clients with their strategic planning, as well as change management and urgent problem-solving for organizations in crisis.
Mark has a concentration in:
Corporate and business law, including organizational and structural issues, capitalization, acquisitions and sales of businesses, contracts, and succession planning;
Business financing and venture capital, including representation of lenders, borrowers, start-up companies, and providers of venture capital at angel-round and Series A levels;
Nonprofit law, including assistance in strategic planning, financing, governance and dissolution; and
Museum law, including the complex legal issues relating to deaccessioning and the use of proceeds.
In counseling his clients, Mark seeks to gather and analyze all of the relevant information and develop a clear understanding of what the client wishes to accomplish. The client is presented with a series of options and the pros and cons of each — and a recommendation supported by rationale. Mark helps his clients select the option best for them and then implements it as efficiently and economically as possible. Often this will include negotiations with other parties, and these are done in the context of achieving the goal while preserving or improving the relationship if possible.
Publications and Presentations
Mark has authored numerous articles and essays on issues of deaccessioning and nonprofit and museum governance, including "Death by Ethics" in the November/December 2005 issue of Museum News, "Nothing Ethical About It" in the September/October 2009 issue of Museum, "Parent Trap" in the November/December 2012 issue of Museum, and "What Happens When a Museum Closes" in the May/June 2013 issue of Museum.
He co-authored the chapter titled, "The Practical and Legal Implications of Efforts to Keep Deaccessioned Objects in the Public Domain" in Museums and the Disposals Debate, Peter Davies, Ed. (2011). Mark was co-editor of A Handbook for Academic Museums: Exhibitions and Education, A Handbook for Academic Museums: Beyond Exhibitions and Education, published in 2012 (which included his essay, "Trustees of Parent Organizations: Just Doing their Job.") and A Handbook for Academic Museums: Advancing Engagement in 2014. He authored the chapter titled "Monetizing the Collection: The Intersection of Law, Ethics, and Trustee Prerogative" in Legal Issues for Museum Professionals, Julia Courtney, Ed. (2015).  Mark co-edited The State of Museums: Voices from the Field, which contains an essay co-authored by him titled, "Investing in Museums:  A New Paradigm for Professional Compensation."  He is co-editor of For Love or Money: Confronting the State of Museum Salaries to be published in the fall of 2019, including an essay he is co-authoring titled "Making Salaries a Priority for Museum Boards."
He is a frequent presenter and panelist at national and regional museum conferences.
Community Activities
Over the course of his career, Mark has served on numerous nonprofit boards. In 1988, he co-founded Family Life Support Center, Inc., an innovative program to provide temporary shelter and services to homeless or at-risk individuals and families, and served as its first president. He has served as a member and chairman of the Mount Greylock Regional School Committee and as a member and chairman of the Board of Directors of Berkshire Taconic Community Foundation, Inc. He served as Moderator for the Town of Williamstown, Massachusetts, where he lives, from 2010 to 2013.  He served on New England Museum Association's Board of Directors from 2011 to 2018 and as its treasurer from 2015 to 2018. 
Mark presently serves on the Board of Directors of Community Legal Aid, Inc., providing legal services to the low-income population in central and western Massachusetts.  He also serves as a Hearing Officer for the Massachusetts Board of Bar Overseers.
Mark's long history of community service earned him the Massachusetts Bar Association's Community Service Award in 1992. 
Mark divides his time between the firm and his work as a volunteer with Community Legal Aid.