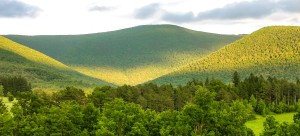 Smith Green & Holmes, LLP is a law firm built on expertise, experience, collaboration, and recommendations by clients we have served well to their friends, families, and colleagues. They recommend us for the quality of advice they receive, the results they achieve through our counsel, and for the caring way they were treated.
For us, caring about our clients means we thoroughly listen to them and we build a close working relationship with them. We focus on identifying the outcome a client seeks, and then we take the time to fully inform each client about the different ways to achieve the results he or she needs. Not every estate needs a trust: sometimes a simple will is best. Not every business negotiation is the same: sometimes complex strategy is required. Each client understands that the solution we have arrived at together is in the client's best interest. We mean it when we say clients first.
We know we have succeeded in our craft when a client has used our attorneys for decades. That affirms the integrity of both our counsel and our attorneys and staff.
We know we have delivered on our commitment to caring when the fourth generation of a family chooses our firm for estate matters. That validates our responsiveness and service.
We know we have earned a strong reputation for helping businesses start up, grow, and thrive when accountants and other attorneys recommend us to their clients. That confirms our expertise.
We know we offer our museum and nonprofit clients cutting-edge advice when industry publications seek our attorneys as authors. That underscores the quality of our product.
Small Enough and Large Enough
Our firm is small enough to be personal, and large enough to enable collaboration among our attorneys that results in better outcomes for clients, whether they required assistance with a transaction, planning advice, negotiating strategy, or other legal matter. Our collaboration is evident when, for example, a family that owns a business works with our attorneys on both estate planning and business-succession planning. Our team excels in part because generously sharing our knowledge and experience makes us all stronger advocates in the service of our clients.
Smith Green & Holmes is well-connected in Berkshire County and beyond; we know the legal landscape. So when a client needs a service we don't provide, we turn to our respected referral network and put our client in the best hands.
Our strong connections are fostered not just by service to clients, but by the investment our attorneys make in giving back to their communities. We are volunteers and leaders, trustees and officers of the organizations — from hospitals to museums to scenic railways and more — that make the Berkshires the extraordinarily special place it is to live and practice law.
It is our privilege to provide quality advice to people we care for and about — the clients who have entrusted us with meeting their legal needs.