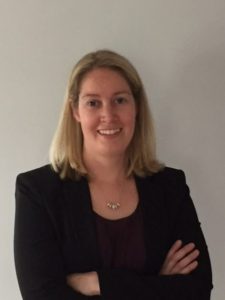 Associate
aholmes@smithgreen.com
An associate at the firm, Allyson concentrates in the areas of estate planning, estate administration, and real estate. Allyson has three years of prior experience representing the City of Boston on various matters related to municipal law ranging from drafting and reviewing contracts, City ordinances, state legislation, license and intergovernmental agreements for City departments, procurement issues to litigating matters relating to zoning and land use issues, construction disputes and appeals of City administrative decisions.
Allyson enjoys the challenge of assessing the issues related to a particular matter and advising her clients on the most effective means to accomplish each client's goal.
Allyson attended Suffolk University Law School and earned her bachelor's degree in History and Political Science from Williams College.
Allyson is a native of the Berkshires and has returned home after living in Boston for 9 years. She has returned to be closer to family and re-establish roots for the future. She is looking forward to getting involved again in the community where she grew up.